Binaries in Cycle is Keshav Batish's debut album. It was released on the 9th of July 2021, and it features Keshav Batish (drums), Shay Salhov (alto saxophonist), Lucas Hahn (piano), and Aron Caceres (double bass). The seven tracks (five originals and two covers) were recorded live with no audience on the 3rd of August 2020 at the Kuumbwa Jazz Center in Santa Cruz, California.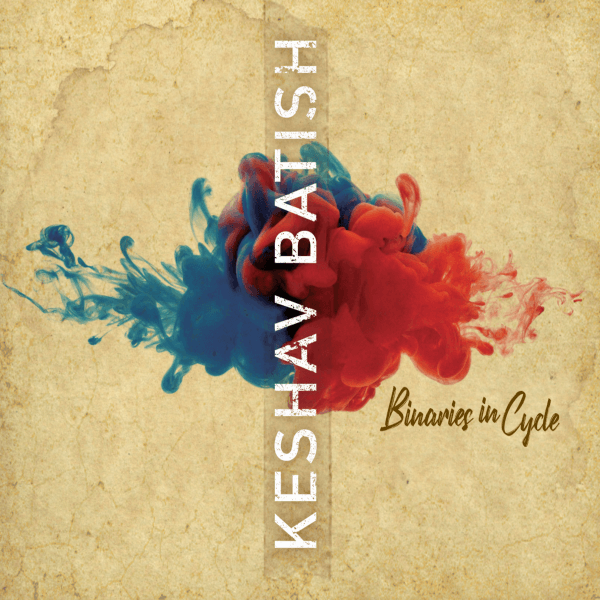 Keshav Batish
Binaries in Cycle
(Self-released)
The title track immediately thrusts listeners into something they automatically know they will like. The sound is clear and perfect; the four instruments can really be heard and enjoyed, and they match so well together! Only the drum kick maybe just a little hard to follow. Apart from the drum solos—where parts are easily identified—it sounds like the drum bass is muffled in the background, while the cymbals and bells are pushed forward with insistent precision and rhythmic meticulousness. Thanks to the catchy, hypnotic melody, one could even imagine Keshav Batish with four arms, spread all over the drum kit.
However, already on the second track, "Count on Me", a lot darker, albeit as hypnotic as the first track, the drum kick finds its way in. This surprisingly exquisite sound serves the music. The compositions are directly pleasant and appealing—certainly due to the classically modern approach—but with a constant twist in the sound, structures, and phrases, which captures your full attention, and all the tracks manage to claim their own identity—even the two covers—while plainly culminating in a whole and complete sound.
"The way temporality functions in Hindustani music has greatly shaped how I approach adorning time with rhythm,"
—Keshav Batish
Keshav Batish's father is Indian, and even though Keshav Batish spent his whole life in the US, his music is influenced by Hindustani music and his knowledge of sitār and tablā, which has shaped his own musical world. Binaries in Cycle is a digest of new proposals, ideas, and intentions, yet it is deeply rooted in modern jazz, which makes it less of a revolution and more of a circumvolution that you should really listen to.
"Two cultural poles … palpable in my musical practice. To one side is rāg, an embodiment of musical shapes and architecture that yields a distinct character. To the other side is the blues, which represents certainty in uncertainty, caught in the interstices of notes and yielding an intonation of one's identity…."
—Keshav Batish
---
Binaries in Cycle
Track listing
Binaries in Cycle (12'36) – Count Me In (8'13) – Gaytri (8:12) – Let Go (7'14) – Police People (8'02) – We See (6'07) – Wingspan (12'18)
Line up
Keshav Batish: drums; Shay Salhov: alto saxophone; Lucas Hahn: piano; Aron Caceres: bass.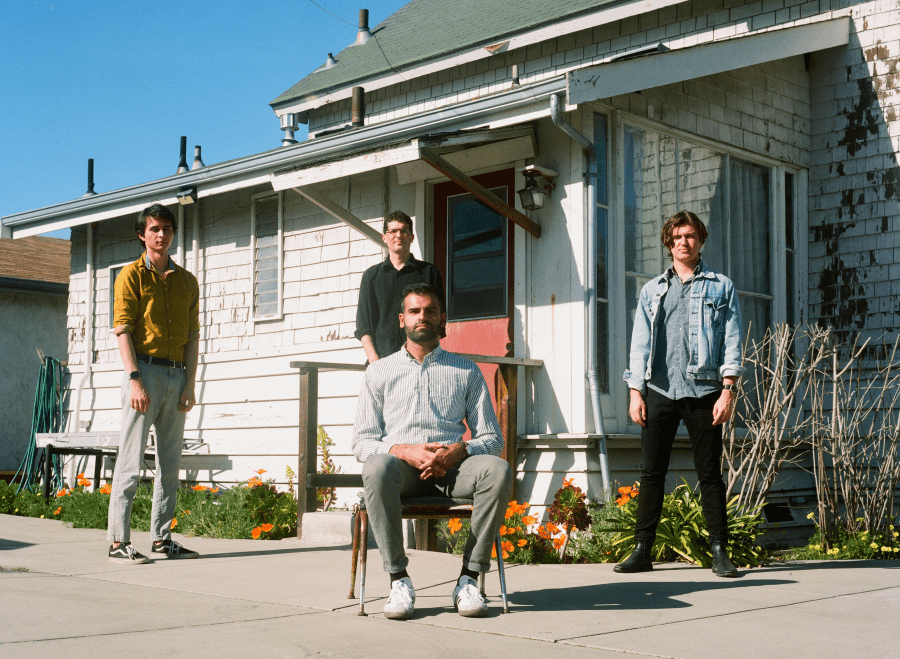 Binaries in Cycle was released on the 9th of July 2021 / Self-released