Water & Light is the second EP by Archie the Goldfish, a project co-led by trumpet player Graeme Flowers and guitarist Chris Bestwick. Water & Light was released on the July 16, 2021.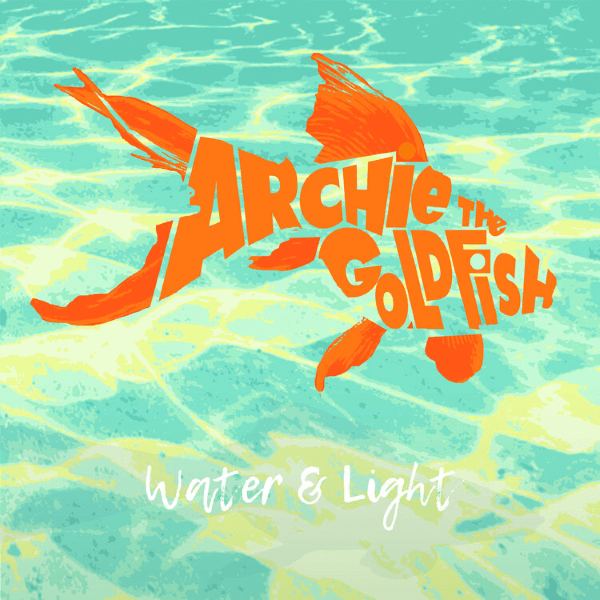 Archie the Goldfish
Water & Light
(Funkiwala Records)
Water & Light is the fresh seriousness needed for this summer. Fresh, thanks to a catchy jazzy grooving funky spirit, even flirting with drum & bass rhythms, just perfect to give extra colors and relief to all our lazy summer days. Serious, thanks to Nadia Basurto amazing voice, so sincere and warmhearted, it really gives depth to the groovy rhythms.
"For the follow-up to our first instrumental EP, we wanted to record songs with words. We found the perfect person for the project: Nadia Basurto, a Catalan singer based in The Hague. Her warm, deep vocals and characterful non-native English pronunciation seemed to perfectly fit the songs, with their mixture of hope, uncertainty, change, and displacement."
— Archie the Goldfish
The 5 songs create a coherent and pleasant universe, where our attention can be both comfortably charmed and relaxed, at the same time as pleasantly solicited. And overall, some kind of genuinely good vibes emerge from the whole EP, making the listening experience perfectly balanced, not only due to its format (yes, we love EPs) but mainly to the dedication and engagement those musicians gave to their music.
Archie the Goldfish – Water & Light – Info
Tracklisting
On s Summer's Day (5'53) – Setting Out (3'29) – First Light (4'49) – Changing Places (3'36) – Atlantis (4'39)
Line up
Graeme Flowers: trumpet; Chris Bestwick: guitar and bass; Nadia Basurto: vocals; Kishon Khan: Fender Rhodes; Aidan Thorne: double bass (3, 5).
Water & Light's release date: 16 Jul 2021 / Funkiwala Records
---