Zurich Concert is a solo recording by bassist Joëlle Léandre. Zurich Concert was recorded live on March 17, 2022, at Taktlos-Festival at Kunstraum Walcheturm, in Zürich, Switzerland, by Willy Strehler, and it will be released on February 20, 2023, by Intakt Records.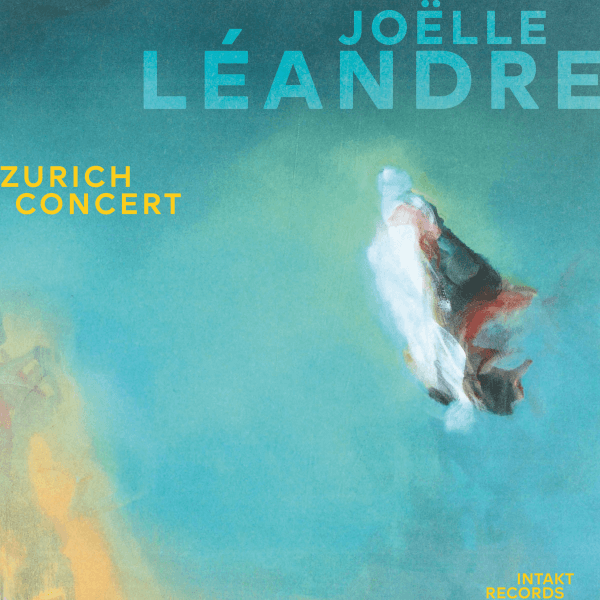 Joëlle Léandre
Zurich Concert (live)
(Intakt Records)
Zurich Concert is sublime. During the five tracks of the album—which are 7-13 minutes each—Joëlle Léandre mostly bows the strings; it is only during the opening section of the fifth track that she plucks them. But Léandre also adds humming and singing to these compositions, which adds a whole new dimension to these tracks.
The first two songs are, as expected, mind-blowingly good. This is clearly music at its best, from an artist so unique, but it is definitely during the third piece that we recognize Joëlle Léandre is out of this world; the track is dramatic and amazing.
When Joëlle Léandre starts to sing, the instrument seems to fade into the background. It does not become less important or less present, but it seems to nestle deeper behind the voice and become further anchored within her body. It gives the impression that the music is not exactly played but rather comes out of her chest.
The double bass becomes a soundboard for all the emotions, experiences, or tensions that underlie this being, so perfectly in harmony with her instrument. The experience of this transition during the third piece is truly overwhelming and raises this performance to its exceptional status.
It certainly takes all the stoicism of the Swiss—whom we envy for all the anthological performances held in their country—to cordially applaud such a performance, but it's an excellent choice for a recording, as any other place would certainly have seen the audience faint or go into endless standing ovations!
The fourth track sees the double bass and voice protesting against or insulting what one might imagine being a symbol of war. This passage is slightly more human in its manifestation but just as strong in its tension and sensitivity.
The final piece opens without a bow, only to return to one after a few minutes. The transition is incredible, and again, it plunges the instrument far into her chest, connected to an archaic or ancestral whole, an otherworldly resonance of our humanity.
The last bass and vocal notes seem to combine into one, as if Joëlle Léandre were remaking her own unity.
Yes, Zurich Concert is just sublime.
Zurich Concert (live)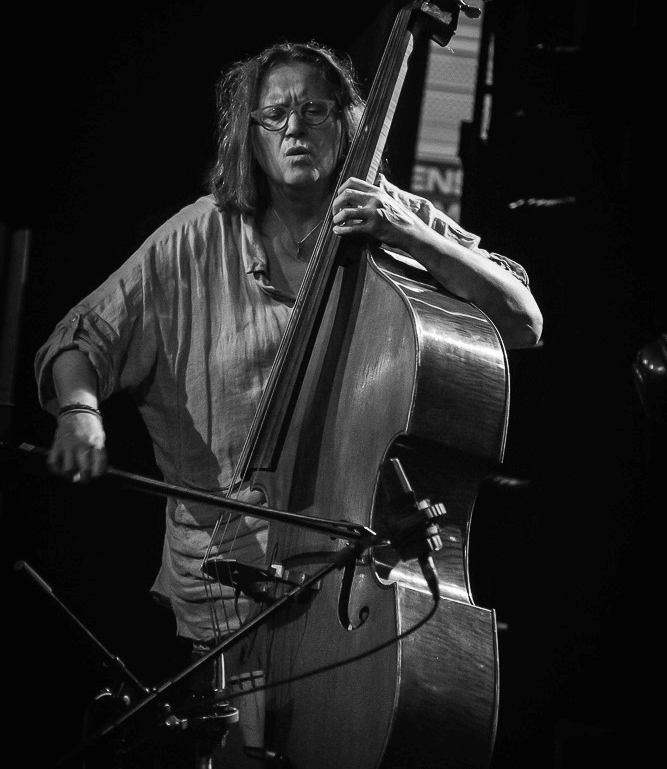 Joëlle Léandre: bass
Zurich Concert was released on February 17, 2023 // Intakt CD 402 // Part of our February 2023 jazz selection // Part of our Best of Jazz 2023 (So Far!) selection