Vienna-born London-based Jazz saxophonist Guido Spannocchi's new album – Perihelion – is out today (May 28, 2021). The album is self-released and was recorded on December 1st, 2019 (all on first takes), in London (Total Refreshment Centre Studios).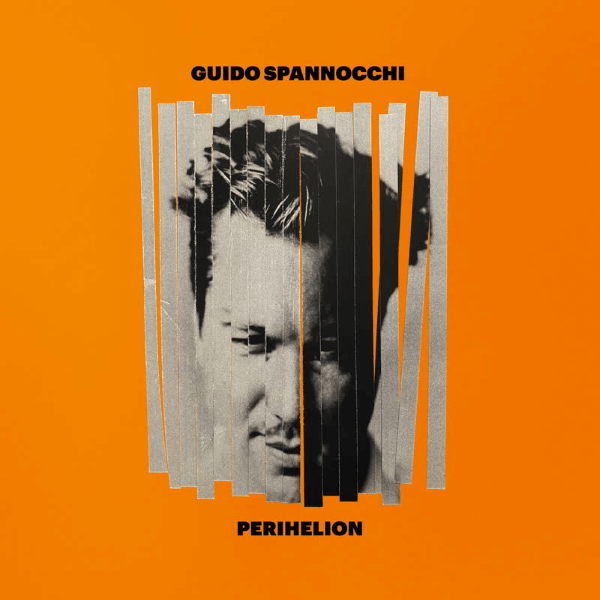 Guido Spannocchi
Perihelion
(Not on Label)
Guido Spannocchi composed Perihelion entirely on his own. Its nine tracks are charming, quintessential jazz, including the perfect balance of blues, classic, and modern touches.
You can already listen to "A walk in Yoyogi Park", "Nighttime in Soho", and "Cafezinho" on Spotify
The press release mentions the "eclectic drumming" that "lays down a rich base for the sublime harmonic punch" of the double bass, and the "melodic nostalgia of the electric Wurlitzer reeds". All this is accompanied by the trumpet and the tenor and alto saxophones. Thanks to this structure, the listener will rapidly feel at home and comfortable, but the deeper you get into the album, the more your attention will be captured by an unexpectedly singular sound that is vintage, yet also somehow modern. Is it the reeds? Certainly, but not only.
It may also be the sound organization. The instruments are a lot higher than lower. For example:  (a) On the lowest part, the double bass produces a "sublime harmonic punch", and the bass drum matches it perfectly; (b) On the middle-high part is the upper body of the drum kit, and the magnificent sound of the reeds; (c) On the highest part, the trumpet and saxophones are masterfully and calmly played, yet they are full of life and finesse.
The resulting sound feels simultaneously elegant, distinguished, and cheerful. The addition of this sound to the compositions gives listeners the feeling of being in a group of people who are comfortable with life in every situation, full of sympathy and empathy, in harmony with the world, and perpetually walking on sunshine. It even makes the listener themselves feel that whatever they are about to do is going to be great—even brilliant! The music cheers you up and brings you to the point nearest to the sun—the Perihelion.
Guido Spannocchi's aim was to "sonically accompany any part of your day and night". In fact, it made listeners wish their days and nights could feel like that forever.
Perihelion
Line up
Guido Spannocchi: alto sax (credits include Joe Zawinul, Tricky, Dele Sosimi e.a.); Jay Phelps: trumpet (credits include Amy Winehouse, Reuben James, Shabaka Hutchins, Moses Boyd e.a.); Sylvie Leys: tenor sax (Berklee alumni, George Garzone protegée); Robert Mitchell: Wurlitzer and piano (credits include Steve Coleman, Omar Puente, e.a.); Michelangelo Scandroglio: double bass (Jazz Umbria 2019 Winner, sideman of Enrico Rava, Seamus Blake e.a.); Tristan Banks: drums (credits include Roy Ayers, Marcos Valle, Steve Winwood, Beverley Knight e.a.)
Perihelion was released the 28th of May, 2021 // Not on Label