Unfortunately, there are not enough Jazz EP releases, even though it is such a nice format. Of course, there are some memorable ones, but this is not the preferred format for artists. For listeners, however, an EP can be very pleasant.
One such EP is Beginner's Mind, the second EP by Raffy Bushman, which was digitally released May 28, 2021. It has five original tracks. The trio features Raffy Bushman on piano, Mikele Montolli on double bass, and Finn Booth on drums.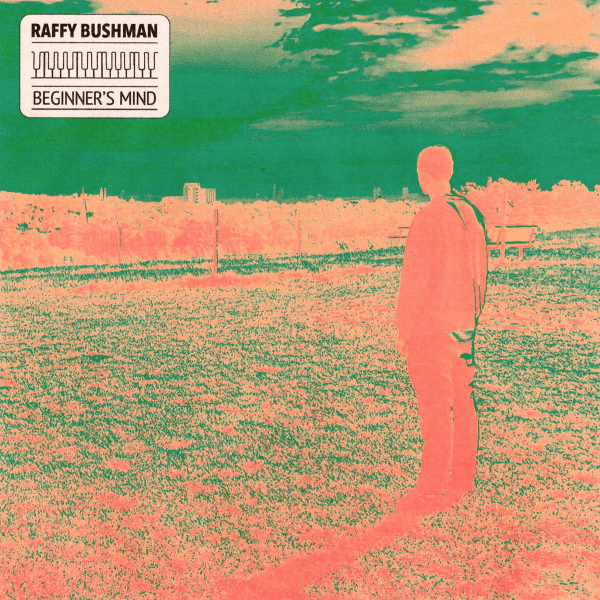 Raffy Bushman
Beginner's Mind EP
(Not On Label)
Beginner's Mind gets to the point, stays tight (less than 24 minutes), and manages to trigger a simultaneous satisfaction/frustration response that will make you want to play it again at once.
From the very first track, your attention is captured. The surprising "catch-all" sounds create an authentic impression that matches the energy of the tracks. You can hear some vocals (possibly from Raffy), some squealing noises when the volume lowers (possibly from one of the seats), and a snare drum as clear and metallic as if it were being played in your living room. These sounds perfectly ground the compositions.
All five tracks are built on catchy rhythms and melodies that easily capture your attention, and Raffy really knows how to play with intensity, increasing it steadily and surely in "Darkness ABA" and the perfect "Distraction".
These three musicians (Raffy Bushman, Mikele Montolli, and Finn Booth) seem to have really bonded, and even if this is only their first recorded EP together, their mutual understanding is remarkable. They help emphasize each other's parts, as well as the entire composition.
Their Bandcamp page has only three tags: "Hip-Hop", "Jazz", and "United Kingdom". These three simple tags sum up the spirit of this excellent EP. It's simple and honest; the musicians and the sound are both authentic, and the EP itself is as entertaining and alive as jazz and hip-hop can be.
Beginner's Mind EP
Line up
Raffy Bushman: piano; Mikele Montolli: double bass; Finn Booth: drums
Beginner's Mind was digitally released on the 28th of May, 2021 // Not on Label