Laying Demons to Rest is the first duet album by Fred Frith and Susana Santos Silva. It was recorded live on August 27, 2021, in Mulhouse, France, as part of Festival Météo, and it will be released on January 20, 2023, by RogueArt (one of the current best jazz labels).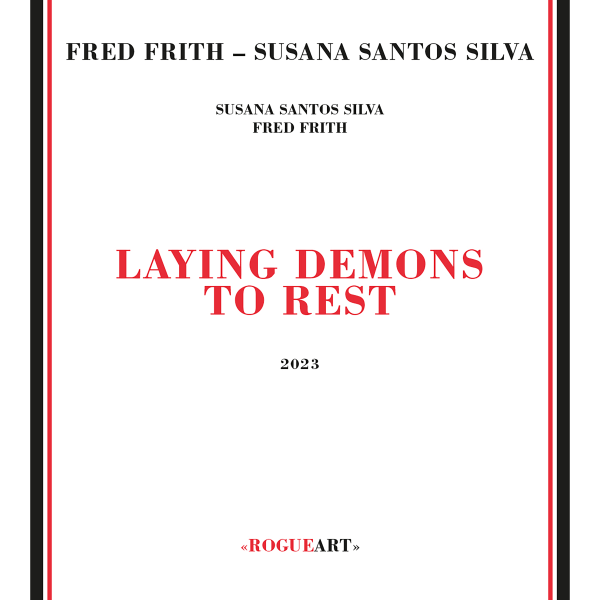 Fred Frith, Susana Santos Silva
Laying Demons to Rest
(RogueArt)
One concert, one track of about 42 minutes, by a duet of artists that connects beyond expectations.
British musician, composer, and improviser Fred Frith, mostly known for his work as a guitarist, and Portuguese trumpet player and composer Susana Santos Silva, internationally recognized for her solo release All the Rivers (Clean Feed, 2018), were already playing together on Road (Intakt Records, 2021), a live album by the Fred Frith Trio, recorded during a 2019 tour.
On this new release, they create music that cannot be reduced to a mere guitar-trumpet release. The scope of textures, expressions, and impressions gathered here is just phenomenal; the dance between solo and accompaniment is so blurred and so delectable; the tightness of the music is so very sharp and consistent.
One truly feels they are about to enter a heavenly universe, where demons will be laid to rest. The title really captures the atmosphere, which Tim Hodgkinson, in the very evocative liner notes, depicts as, "A laying to rest, an exorcism, a healing."
The quality of the recording, sound design, and mastering is part of this release's unique character. The music and sounds are so exquisitely rendered; it gives the album its proper extradimensional nature.
So, set aside 42 minutes and listen to this music, and all your stress will certainly be laid to rest.
Information
Tracklisting
1. Laying Demons to Rest (41:58)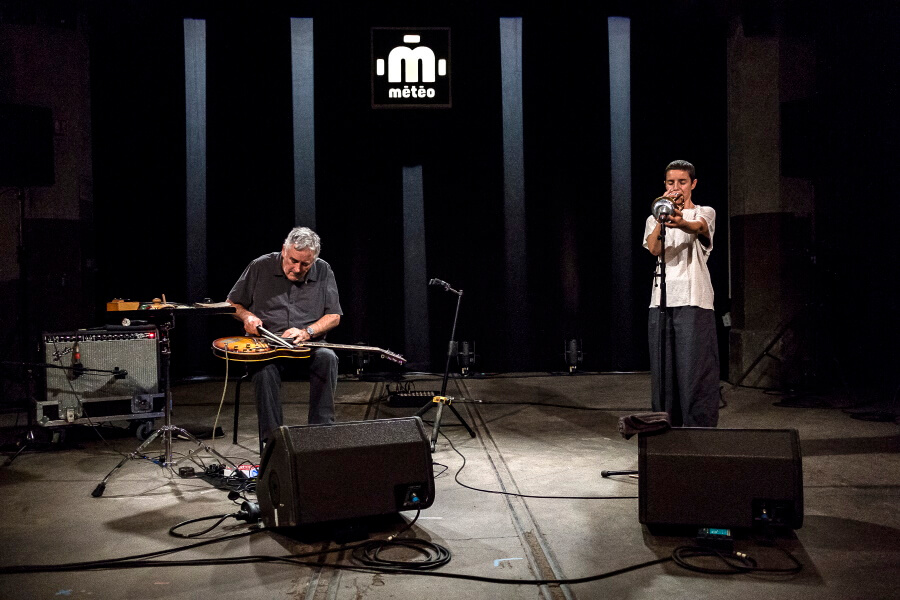 Fred Frith: electric guitar; Susana Santos Silva: trumpet
http://www.fredfrith.com/ // https://susanasantossilva.com/
Laying Demons To Rest will be released on January 20, 2023 // RogueArt ROG-0125 // Jazz January 2023
---