During the '90s, in France, one jazz musician was making free jazz so beautiful and accessible, he got to sign a contract with the biggest publisher of the time (Universal Music) only three years after self-releasing his second album.
Akosh Szelevényi / Akosh S.
Akosh Szelevényi (also simply known as "Akosh S") is a Hungarian multi-instrumentalist, born in 1966, in Debrecen, Hungary. He plays the soprano and tenor saxophone, the flute, the clarinet, and sometimes even the trumpet and the kalimba and many more.
Akosh was forced to flee Hungary when he was 20 years old in the '80s, and he ended up in Paris. In the early '90s, he started a group called Ensemble, with whom he recorded his first album, Pannonia, and played with for years—even long after they were no longer using the name Ensemble.
From his very first release, his music was different. It was this amazingly organic sound, grounded both in jazz and folk, making beautiful melodies rise up from chaos and making the chaos itself acceptable as a part of the music, just as it is a part of life.
World-jazz fusion has great representation, but Àkosh's music was the first free-jazz-Magyar-folk fusion, and it got so deep into our souls and felt so true that running to his concerts was the only relief.
Two things really characterized his music:
The Honesty of the Feelings Shared: It could be harshness, love, passion, or despair; each time you listened to him, you knew it was true, it was experienced, and it was being simply and honestly shared with you through the music.
Free Jazz Can Be Beautiful: We knew free jazz was not meant to be beautiful, yet over the years, it became so to our hearts.
So, if you want to explore his discography or complete your collection, then here are the five essential albums you should definitely go for.
Akosh S. – Five Essential Albums
Pannonia (1993)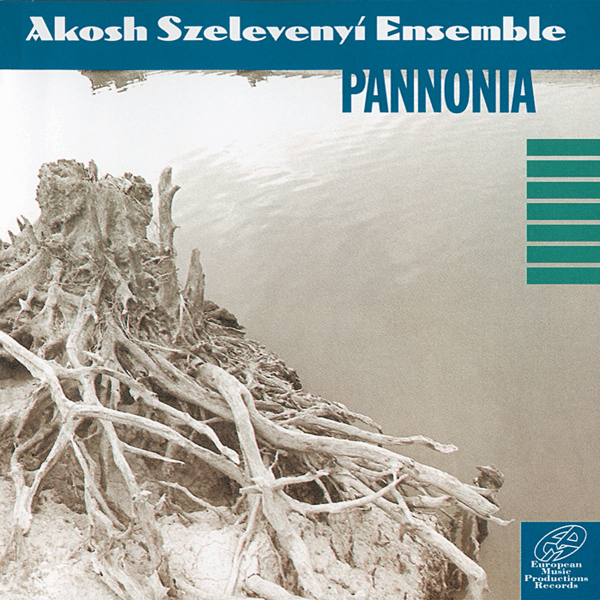 Akosh Szelevényi Ensemble
Pannonia
(European Music Productions)
Pannonia is the first album released by Akosh. Hard to find, but definitely a gem. It already contains all the ingredients that made him so specific: a mixture of free jazz, folk music, and shamanic music. The title track, "Pannonia," also further initiates the idea that all things start with a scream.
Akosh Szelevényi: soprano & tenor saxophones, flute, voice composed; Philippe Foch: drums, percussions, indian tablas; Bernard Malandain: double bass; Michelle Véronique: violin, voice
Release date: 1993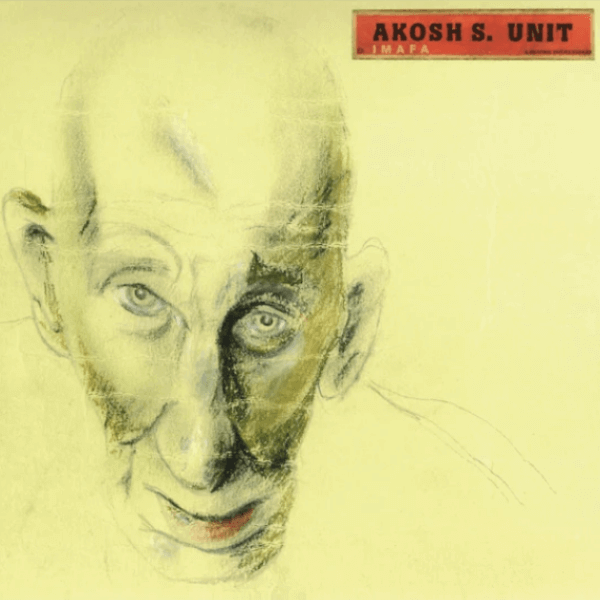 Akosh S. Unit
Imafa
(Barclay)
In 1998, Akosh became recognized as a significant part of the French jazz scene. Bertrand Cantat (Noir Désir's singer) even joined him on lead vocals. In total, the Akosh S. Unit released eight albums from 1998-2004. Imafa was their first studio recording, and it was released at the same time as its pending live album, Omeko.
Imafa is still the most outstanding release of the Unit; it was their first album; it was a perfect balance of rawness, melancholy, delicacy, and poetry, and it contained "Azértis," the most amazing free-jazz-folk fusion they ever made. This track in concert will bring you to tears; it has something so essential, so close to life—both in its brutality and its beauty—that it somehow contains it all. It is perfectly imperfect.
Akosh Szelevenyi: tenor & soprano saxophone, bass clarinet, kaval, flute, trumpet, kalimba, percussion, vocals, jug, xylophone; Bertrand Cantat: vocals, bells, harmonica, percussion; Joe Doherty: violin, viola, alto & baritone saxophone, bass clarinet, flute; Bernard Malandain: double bass; Philippe Foch: drum, djembe, cymbal, gong, bells, kalimba, chimes, bass drum; Bob Coke: sarod, jug, kalimba, trumpet, percussion.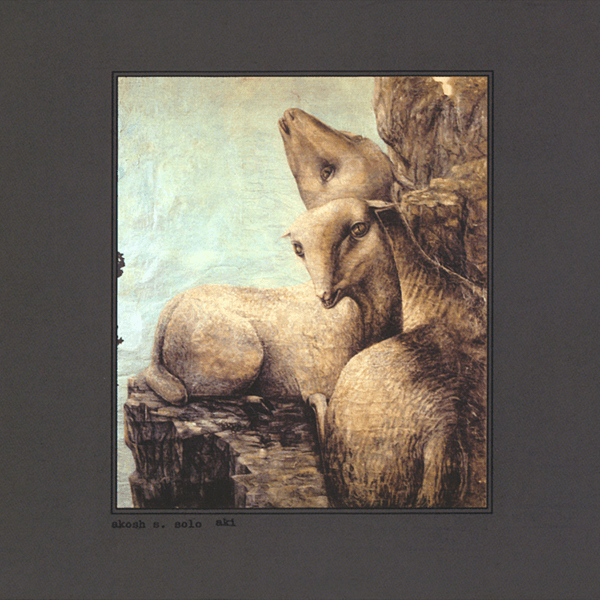 Akosh S. Solo
Aki
(Universal Music Jazz France)
Aki is the first solo recording by Akosh S. It was recorded at the church Mindszentek of Vàmosszabadi, in Hungary, on September 22, 2003. It is nearly one hour of improvisation that takes full advantage of its unusual location; the acoustic gets in line with Àkosh's transcendent melodies (listen to "Ünnep"), while the message gets to the point, stripping down his usual torrential exhalation of free jazz to its barest breath, soberly essential.
Akosh Szelevényi: tárogató, kalimba, furulya, soprano saxophone, metal clarinet, voice.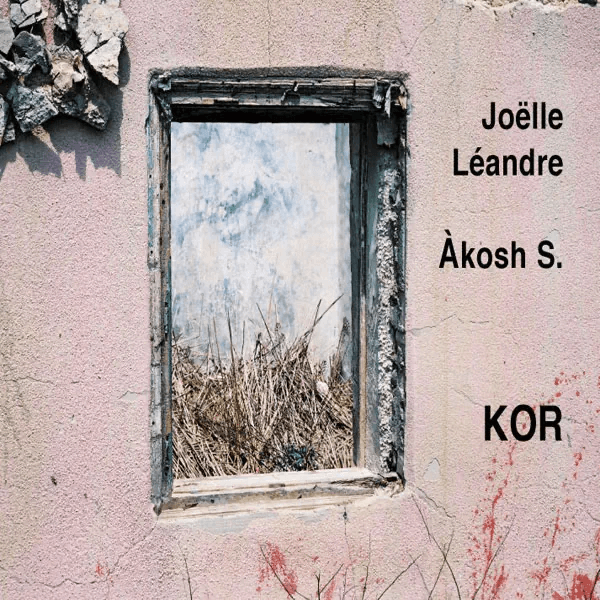 Joëlle Léandre & Akosh S.
Kor
(Leo Records)
With the end of the Akosh S. Unit, a new area opened for Akosh, thereby offering him more time for solo projects, duets, and collaborations. Kor is a duet with the giant bassist, Joëlle Léandre (their second after Győr released three years earlier, in 2005). Both perfectly meet at the deepest of their sounds and their stories, as low in frequency as ever, while filling all their notes with the highest density.
Joëlle Léandre : doublebass; Akosh Szelevényi: bass clarinet, tenor & soprano saxophones, flute, metal clarinet, bells.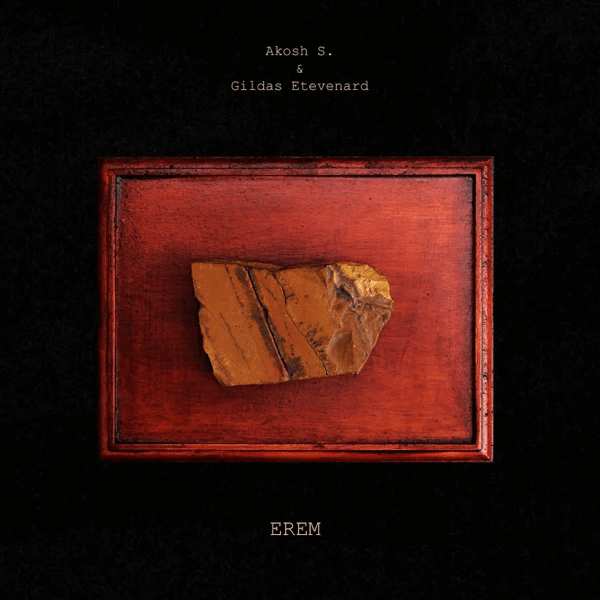 Akosh S. & Gildas Etevenard
Erem
(La Mesón Marseille)
Erem is another duet, although this time, Àkosh explored new sonic lands with the drummer and percussionist Gildas Etevenard. The symbiosis between the two musicians must have happened naturally via the gongs and bells; it allowed them both to incant, charm, and play to all their magical effect as sound shamans through their respective instruments, mystic as ever.
Akosh Szelevényi: tenor saxophone, metal clarinet, voice, harmonium, gongs, bells; Gildas Etevenard: drums, gardon, gongs, percussions.
---
You can discover more releases on Akosh's Bandcamp page,