Louise is an album by soprano saxophonist Emile Parisien, with Theo Croker on trumpet, Roberto Negro on piano, Manu Codjia on guitar, Joe Martin on bass, and Nasheet Waits on drums. The album was recorded by Mathieu Pion at Studio Gil Evans de La Maison de la Culture, in Amiens, France, in June 2021, and it was released on January 28, 2022, on ACT Music.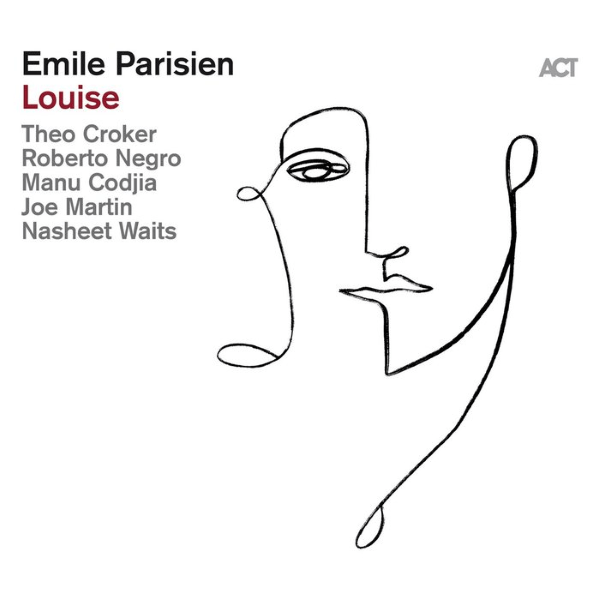 Emile Parisien
Louise
(ACT)
We can start this review by ending it; Louise is an excellent album. It manages to seduce the ears from the first playthrough and keeps surprising each time it is played again.
In particular, three points caught our attention and may also trigger your curiosity enough to give this new release by Emile Parisien a few spins and celebrate his 10 years with ACT.
American-European sextet
The first interesting point is that Louise gathers an international sextet. Theo Croker, Joe Martin, and Nasheet Waits are all from the United States. Emile Parisien and Manu Codjia are French, and Roberto Negro is quite the world traveler, as he is of Italian heritage but grew up in Kinshasa, in the Democratic Republic of the Congo, and he is now living in France.
What is truly mesmerizing is how great this group plays together, and how successfully they bring American and European jazz together. From the opening track, it is clear that whatever the tempo, the music is swinging, while showing depth and excellence in its execution—clearly a quality of American jazz—but the album also exudes universalism, as it is full of references and homages, which is classically European.
Listening to the album may stir your curiosity. What is American jazz? What is European jazz? Is the American or European player responsible for the American or European sound? Or is it the other way around?
Emile and the Spiders from Louise
How could such a delicate, meditative, and seductive track such as "Louise" have been composed with spiders in mind? Yes, you read right—spiders! Louise Bourgeois' spiders, to be exact.
The answer might be in the two following points:
(a) "Louise Bourgeois was a French-American artist, best known for her large-scale sculpture and installation art. At some points, she started using the spider as a central image." [Cf Wikipedia].
Her spider, named "Maman", is meant for public spaces; the confinement we experienced just challenged all these experiences and get-together; through this spider, Emile Parisien started reflecting on the joy of being out in the open.
(b) "The Spider is an ode to my mother. She was my best friend. Like a spider, my mother was a weaver. […] Spiders are friendly presences that eat mosquitoes. We know that mosquitoes spread diseases and are therefore unwanted. So, spiders are helpful and protective, just like my mother."
— Louise Bourgeois
Therefore, the unconditional love that mothers have for their children is the emotional background for the gentle and evocative "Louise."
The Memory is the Heart
Inspired by the milongas (i.e., a slow form of tango), "Memento" was first composed by Emile Parisien for his duet album, Abrazo (2020, ACT), with Vincent Peirani.
The Louise version of "Memento" is extended and divided into three parts ("Memento Part I," "Memento Part II," and "Memento Part III") and is played, this time, as a sextet.
"Memento Part I" is easily recognizable. It carries the same poetic beauty as its previous version. If we keep in mind the original duet, as along with the background of "Louise," then we can certainly picture the delicate and intricate relationship of a mother and her child.
Following this thread, "Memento Part II" playfully evokes the mother acting as a spider, then becoming the spider, but still as part of a memory, a flashback from the past. "Memento Part III" radically switches tempos, evoking the bitter memory of the outside world.
This central piece tightens the album as much as the musicians. The overall consistency and success of the release could be connected to it—even the beautiful closing track, "Prayer 4 Peace," unfolds now multidimensionally.
---
Some albums cannot be played on shuffle. Louise is one of those; it has a thread; it has a background to be explored, and it has a reminiscence at its core. In summary, again, Louise is an excellent album, offering so many layers to be explored, and extraordinary musicians perfectly clicking together.
Louise – Info
Tracks
1. Louise (05:47); 2. Madagascar (08:21); 3. Memento Part I (07:14); 4. Memento Part II (02:56); 5. Memento Part III (05:15); 6. Il giorno della civetta (05:35); 7. Jojo (05:23); 8. Jungle Jig (03:36); 9. Prayer 4 Peace (05:51)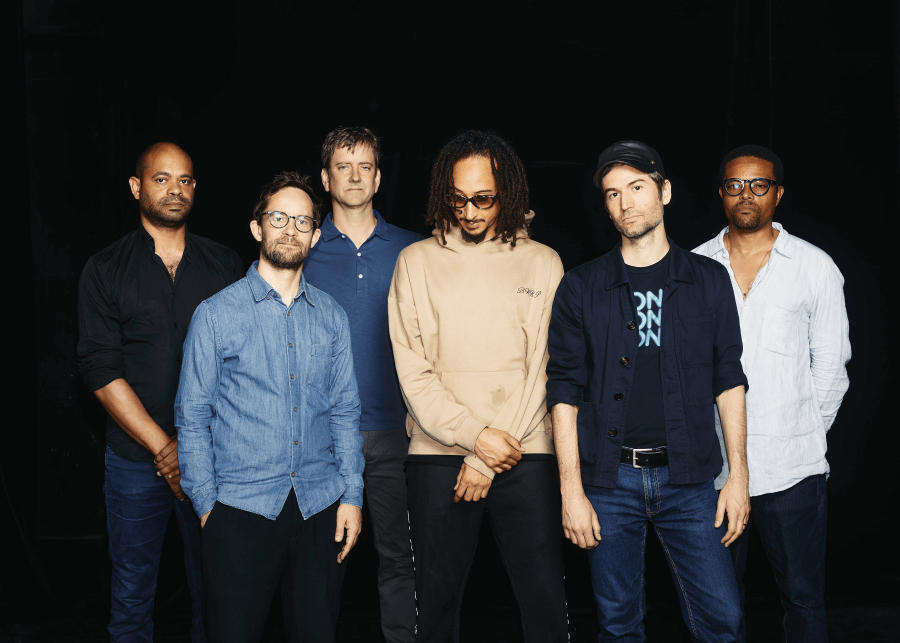 Line up
Emile Parisien: soprano saxophone; Theo Croker: trumpet; Roberto Negro: piano; Manu Codjia: guitar; Joe Martin: bass; Nasheet Waits: drums.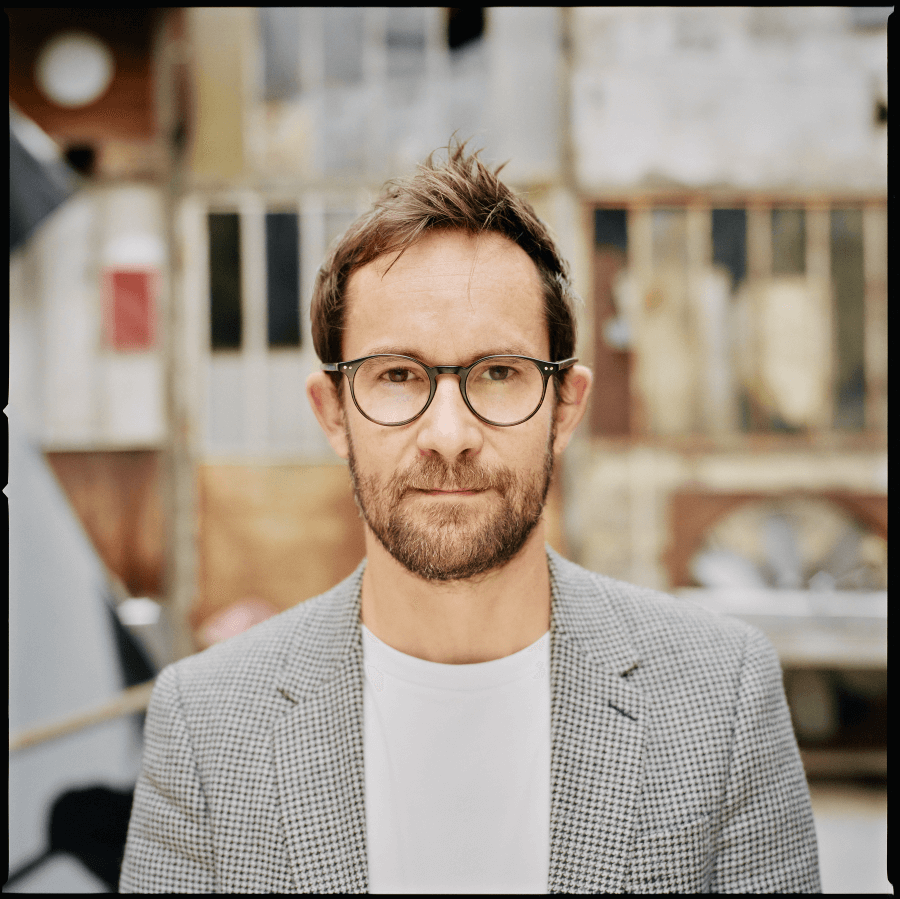 Louise was released on January 28, 2022 // ACT 9943-2 // Part of the selection Jazz January 2022
---