2 Blues for Cecil is an album by drummer Andrew Cyrille, double-bassist William Parker, and flugelhornist Enrico Rava, in homage to the one and only Cecil Taylor. The music was recorded by Ludovic Lanen at Studios Ferber in Paris, France, on February 1 and 2, 2021, and the album was released on January 21, 2022, by TUM Records.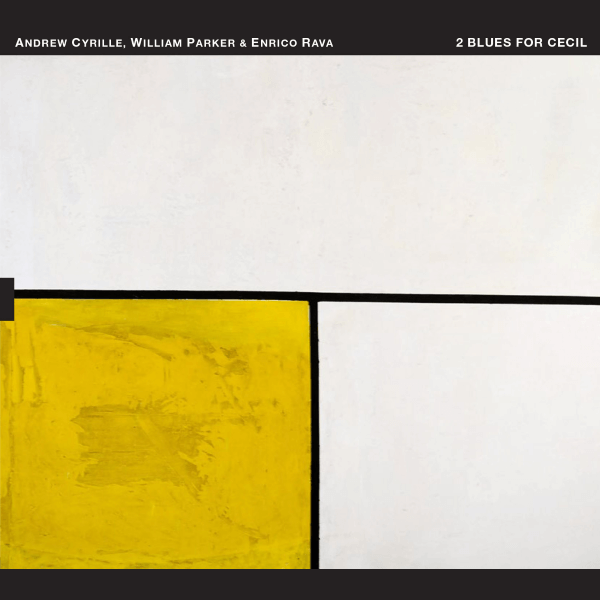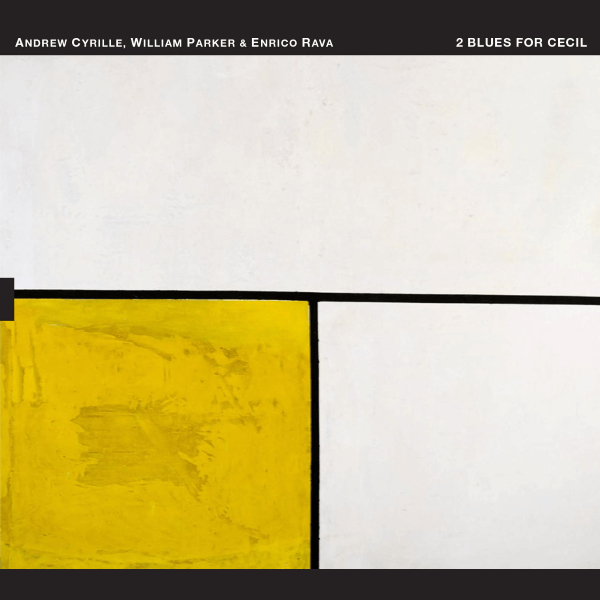 Andrew Cyrille, William Parker, Enrico Rava
2 Blues For Cecil
(TUM Records)
TUM Records are on fire. After a crazy 2021—which saw the releases of A Love Sonnet for Billie Holiday, Sacred Ceremonies (one of our Best Jazz 2021 selections), Trumpet, and The Chicago Symphonies, all featuring and celebrating Wadada Leo Smith—they start 2022 with the release of the impressive 2 Blues for Cecil. And TUM Records still has more to impress with: the Ode to O, just released by the OGJB Quartet, and some amazing new CD box sets already in preparation. That's more than enough to put the European label from Helsinki, Finland, on the map in the world of free jazz and improvised music.
Andrew Cyrille and William Parker, on the other hand, are not on fire; they are the fire, the fire of free jazz and improvised music, and together with Enrico Rava—also one of Cecil Taylor's former musicians, part of this fire—they recorded this album just after their "Tribute to Cecil Taylor" concert, as part of the Sons d'Hiver Festival, in December 2020, in Paris.
This album contains one standard ("My Funny Valentine"), one track by William Parker ("Machu Picchu"), one track by Andrew Cyrille ("Top, Bottom, and What´s in the Middle"), two tracks by Enrico Rava ("Ballerina" and "Overboard"), and four collective improvisations, two of which are named "Blues For Cecil No. 1" and "Blues for Cecil No. 2"; hence the title 2 Blues for Cecil.
As the album title indicates, this is a tribute to the late Cecil Taylor, but:
without copying his style, because Taylor taught them to be "informed by the tradition without becoming prisoner to it."
with no piano, because no one could ever cover him.
with blues, because they miss him even more than we do.
with two blues for Cecil, because as William Parker puts it, "you have to see in life its deeper reality, not life or music as a theory." So, listening to it twice makes it easier to see the deeper reality underneath it.
All the music on this album is pure pleasure, procured by amazing musicians who have properly mastered their instruments. Every breath, percussion, and vibration they execute acts like an isolated note celebrating life in its most perfect jazz form, and together, celebrating all the possibilities created by Cecil Taylor.
---
2 Blues For Cecil – Info
Tracklisting
1. Improvisation No. 1 (10:55); 2. Ballerina (6:32); 3. Blues for Cecil No. 1 (10:09); 4. Improvisation No. 2 (06:28); 5. Top, Bottom and What´s in the Middle (7:18); 6. Blues for Cecil No. 2 (8:42); 7. Enrava Melody (5:32); 8. Overboard (5:49); 9. Machu Picchu (5:40); 10. My Funny Valentine (3:10)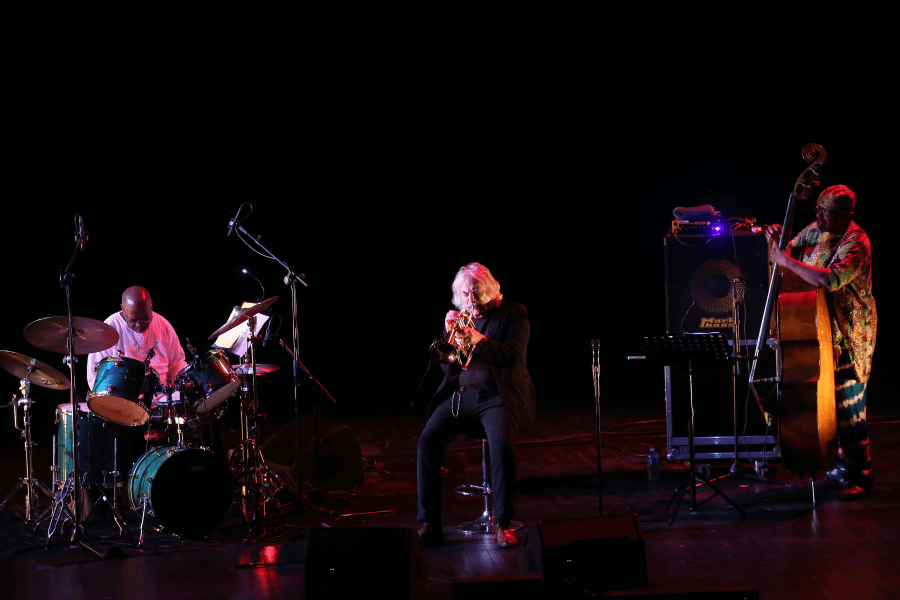 Andrew Cyrille: drums; Enrico Rava: flugelhorn; William Parker: double bass.
2 Blues For Cecil was released on January 21, 2022 // TUM Records – TUM CD 059 // Part of our Jazz January 2022 selection
---