Break a Vase is an album by Alexander Hawkins' new sextet Mirror Canon (with Richard Olátúndé Baker, Neil Charles, Stephen Davis, Otto Fischer, and Shabaka Hutchings). It was recorded by Will Biggs on July 27 and 28, 2021, at Challow Park Studios, in Oxfordshire, in the United Kingdom, and it was released on January 21, 2021, on Intakt Records.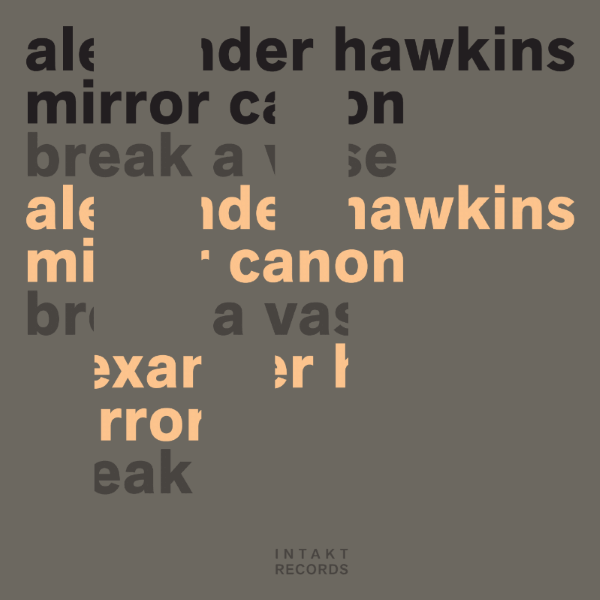 Alexander Hawkins Mirror Canon
Break a Vase
(Intakt Records)
The album's title is inspired by Derek Walcott's acceptance speech for the Nobel Prize: "Break a vase, and the love that reassembles the fragments is stronger than that love which took its symmetry for granted when it was whole."
It is easy to imagine the artist's intention here, of deconstructing music to explore it and apprehend it over its first appearance, thereby making a piece or an idea a lot more lovable for him-—and fortunately, for us, too.
For this new release, Alexander Hawkins gathered only musicians that are familiar to him: bassist Neil Charles and drummer Stephen Davis of his regular trio, combined with saxophonist and clarinetist Shabaka Hutchings, guitarist Otto Fischer, and drummer Richard Olátúndé Baker. The resulting sextet is named Alexander Hawkins Mirror Canon.
"A 'mirror canon' is a particularly beautiful and technically remarkable contrapuntal device," says Alexander Hawkins. "A lot of the writing on this album embodies some rules of counterpoint, which I have used at various stages in my writing elsewhere, but which I have explored more fully here."
A mirror canon (i.e., a canon by contrary motion) is a type of canon that involves the leading voice being played alongside its own inversion (i.e. upside-down) [cf. Wikipedia].
So, it is quite interesting to think of Alexander Hawkins breaking down music to rebuild it through counterpoints but also through the use of a new trio as a counterpoint to his own trio: Shabaka Hutchings as a counterpoint to himself, Otto Fischer as a counterpoint to Neil Charles, and Richard Olátúndé Baker as a counterpoint to Stephen Davis.
The accomplishment of the musicians is astonishing, and the music displays a delicate complexity and gratifying seriousness, through a wild range of different rhythms and feelings provided by the 10 vastly different tracks played in solo, quartet, and sextet.
In a nutshell, this is a remarkable release, properly surprising and surpassing expectations, as the music clearly goes several steps farther than what we first thought and hoped we would find in it.
Break a Vase – Info
Tracklisting
1. The Perfect Sound Would Like to Be Unique (1:36); 2. Stamped Down, or Shovelled (6:44); 3. Sun Rugged Billions (4:29); 4. Generous Souls (5:59); 5. Faint Making Stones (6:05); 6. Break a Vase (1:29); 7. Chaplin in Slow Motion (6:21); 8. Domingada Open Air (6:51); 9. Stride Rhyme Gospel (6:30); 10. Even the Birds Stop to Listen (3:25)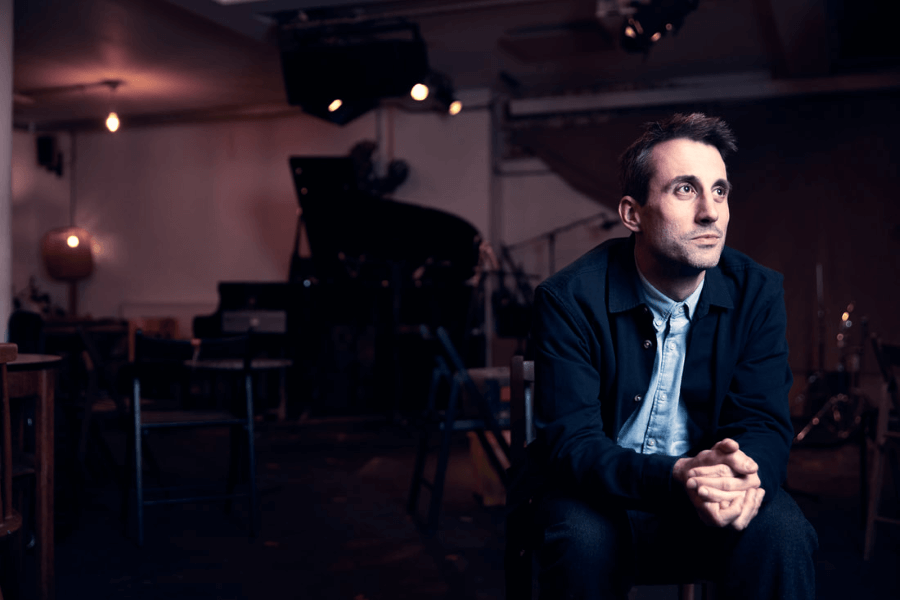 Alexander Hawkins: grand piano, upright piano, sampler; Shabaka Hutchings: flute, soprano saxophone, tenor saxophones; Richard Olátúndé Baker: Adamo (talking drum), percussion; Neil Charles: acoustic bass guitar, double bass; Stephen Davis: drums; Otto Fischer: electric guitar
Break a Vase was released on January 21, 2022 // Intakt Records CD 373
Discover the New Jazz Releases 2022 list.