This is Me, This is Us is the debut album of vibraphonist, composer, and bandleader Jalen Baker. The album was released June 4, 2021, on Outside in Music. The nine original compositions (plus one reimagined Stevie Wonder classic) were recorded December 7 & 8, 2020 at Big Orange Sheep in NYC.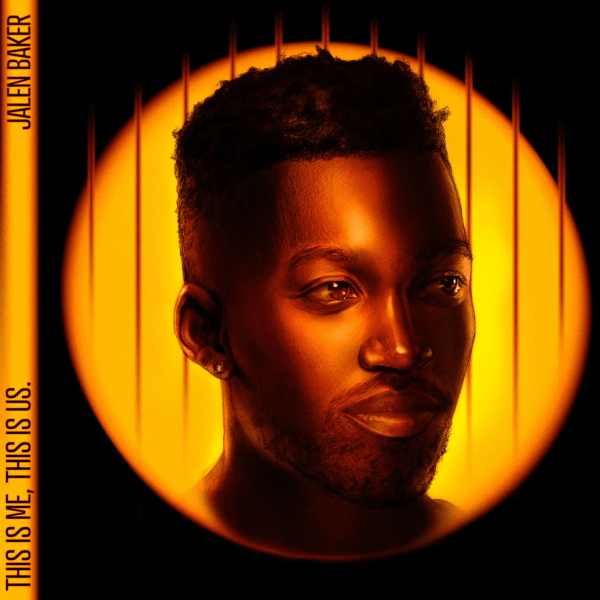 Jalen Baker
This is Me, This is Us.
(Outside In Music)
The sound is simply great; the right tone for each instrument and the right balance of each instrument allows listeners to thoroughly enjoy each instrument. Calmly and serenely, it consumes your senses.
Ulysses Owens Jr, a drummer, produced the album. Since Ulysses and Jalen are both percussionists, this certainly helped create the perfect atmosphere and harmony on the album. The focus is very well placed on strokes and blows at various levels, thereby creating a captivating depth that claims your full attention.
It is just like looking at bees, collecting pollen on a sunny spring day in a flowery field; things are happening all around you, naturally and beautifully, without any rush, and thus, calmly and purposefully, all the musicians play their part, fully aware of the bigger picture they will create together.
The result is delicate and beautiful—even though the foundation of This is Me, This is Us might be made of heavier themes:
"I wrote all of the music based on my life experiences with things such as racism, depression, heartbreak, career disappointments, success, triumph, and healing. Even though I have personal experience with all of these things, nothing is unique to just me. These are things most of us deal with and I want people to know that they're not alone."
— Jalen Baker
Despite his painful experiences, Jalen Baker has managed to blossom this album into a quintessentially positive message: You are not alone.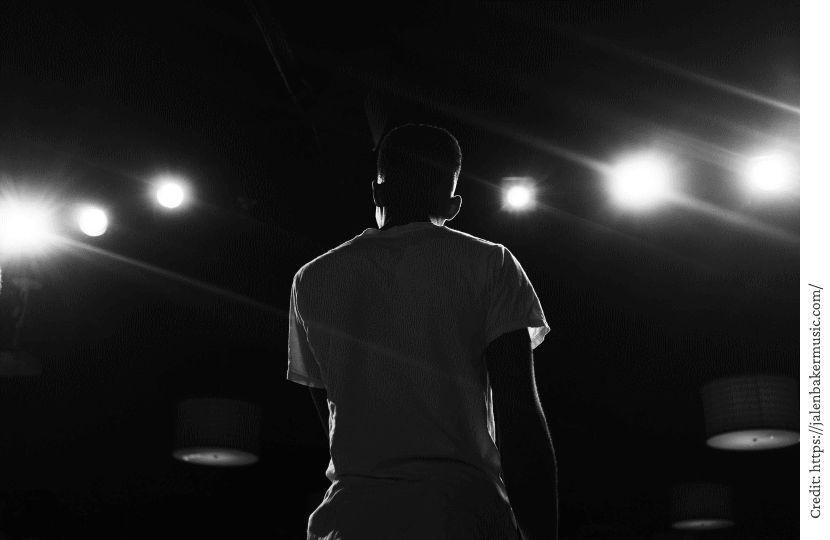 "What Jalen is doing today is bringing the vibraphone to new heights and bringing new compositions to the world. The promising young vibist will continue to emerge; with experience comes wisdom. Watch out for Jalen Baker."
— Warren Wolf
This is Me, This is Us. – Info
Tracklist
So Help Me God (7:31)
Don't Shoot (9:16)
Interlude (Prayer for the Fallen) (:045)
Healing (7:05)
Patience (5:19)
We Regret to Inform You (6:24)
Praise (7:24)
Faith (6:09)
Obey Disobey (7:28)
Love's In Need of Love Today (2:21)
Line up
Jalen Baker: vibraphone; Paul Cornish: piano; Giveton Gelin: trumpet; Gavin Moolchan: drums; Gabriel Godoy: bass; Jessica McJunkins: violin; Orlando Wells: violin; Andrew Griffin: viola; Susan Mandel: cello
This is Me, This is Us. was released in June 2021 // Outside In Music – OiM 2123
---