descension (Out of Our Constrictions) by Natural Information Society with Evan Parker was released on the 16th of April 2021 on Eremite Records (& Aguirre Records in Europe). The album was recorded live in London, United Kingdom (Cafe OTO), on July 9, 2019.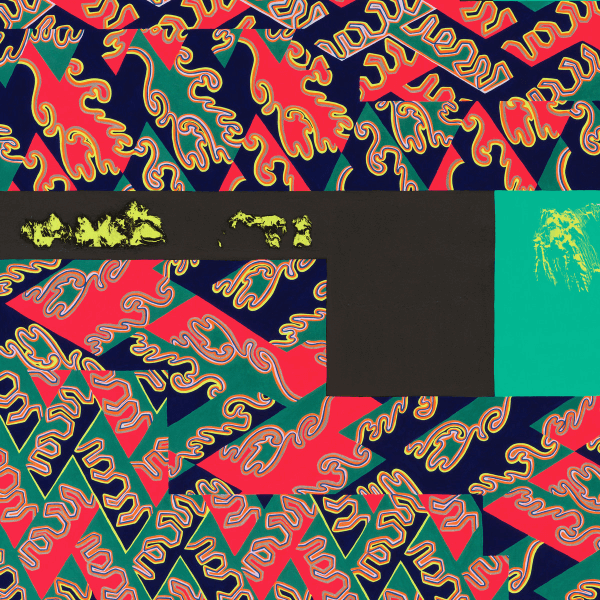 Natural Information Society with Evan Parker
descension (Out of Our Constrictions)
(Eremite Records)
Natural Information Society (NIS) is a music ensemble formed in 2010 in Chicago, in the United States. Their style could be defined as "ecstatic minimalism", based on Joshua Abrams' orchestration of traditional and contemporary instrumentation. NIS's music results in long-form psychedelic environments, informed by jazz, minimalism, and traditional music (see NIS's website). The band consists of 20 members, including the harmonium player and cover artist, Lisa Alvarado. However, on descension (Out of Our Constrictions), only Lisa, Joshua, Mikel Patrick Avery, and Jason Stein took part.
Evan Parker is the distinguished guest on this live recording. A saxophone player born in 1944, Evan was the pivotal figure in the development of European Free Jazz and Free Improvisation (see his Wikipedia page). He has been innovative for years and obviously still has a lot to say and develop.
descension (Out of Our Constrictions) is the first live album by the Natural Information Society. It is a single, 74-minute track, divided into four parts (certainly, to fit the LP format), but it is a lot more than just one track. NIS's musicians offer repetitive and hypnotic ground with enough slight nuances to keep it alive and built up—ground on which Evan develops his charming, mesmerizing notes. Yet, thanks to the clarinet, the two layers envelop and extend each other as smoking waves to finally become one. The addition of the two creates an experience so profoundly organic; it resonates in us as a primitive awakening. The music is as close as I could imagine to what a shamanic experience could be: transcendental, fascinating, and timeless.
The cheering and applause on "descension (Out of Our Constrictions) IV"—at the very end of the album, from 19:15, for about one minute—have been slowed down to create a sleepy effect. It is the perfect illustration of how you will come out of this album, asking yourself, "Where am I? Who am I? How can I get back there?"
---
descension (Out of Our Constrictions)
Line up
Joshua Abrams: guimbri; Lisa Alvarado: harmonium & effects; Mikel Patrick Avery: drums; Evan Parker: soprano saxophone; Jason Stein: bass clarinet
Style
Avant-garde Jazz, Free Jazz, Minimalism, Psychedelic
descension (Out of Our Constrictions) was released on April 16, 2021
Eremite Records 74MTE75 – Aguirre Records ZORN74