Celebration is the latest piano-drums duo album by Irène Schweizer and Hamid Drake. Celebration was released on April 16, 2021. The album was recorded live in Nickelsdorf, Austria (at the 40th Festival for Free and Improvised Music).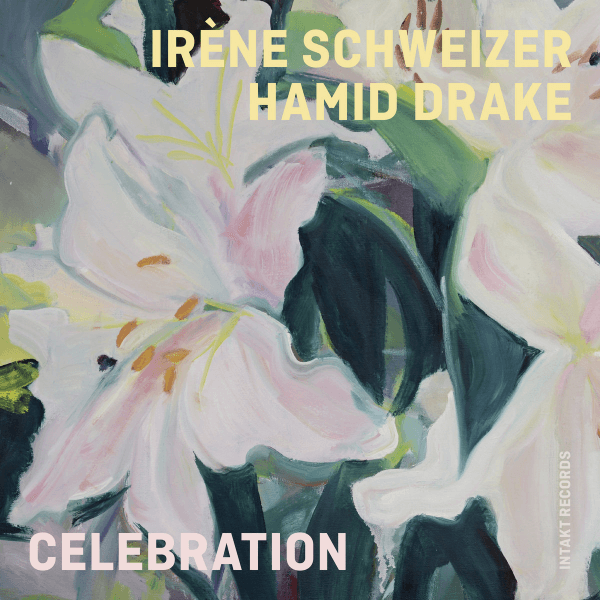 Irène Schweizer, Hamid Drake
Celebration
(Intakt Records)
Irène Schweizer previously released 17 duo albums, of which 10 were with a drummer/percussionist. These included one record with Louis Moholo (1987), one with Günter Sommer (1988), one with Andrew Cyrille (1989), one with Mani Neumeier (1997), one with Joey Baron (2017), two with Han Bennink (1996 and 2015), and three with Pierre Favre (1992, 2004, and 2013).
Irène Schweizer mentioned in 1990, "I love drummers, and I love working with them." She is a keen amateur drummer herself. So, of course, a new album with a new drummer seems to be the perfect way to celebrate her music, passion, love for drummers, and partnership with Intakt Records. It certainly celebrates quite a lot at once—not to mention her upcoming 80th birthday!
Hamid Drake, Andrew Cyrille, and Joey Baron were all born in the United States. Hamid Drake has collaborated with Don Cherry, Herbie Hancock, Pharoah Sanders, Fred Anderson, Archie Shepp, and William Parker, and he is widely regarded as one of the best percussionists in jazz and improvised music (Wikipedia).
This album is such a success. It might seem obvious, but it is worth mentioning. Once more, the duet format works so very well, and the two of them manage to find both cohesion and freedom together.
Even though Celebration lasts for less than 44 minutes, its music wanders down so many paths, rhythms, experiences, and styles that it feels a lot longer. It is dense, exciting, sometimes joyful, and always extremely captivating, and some parts are just beautiful, as deep and extraordinary as the word "beautiful" can be. In conclusion, Celebration will make you wish you were there the night it was recorded.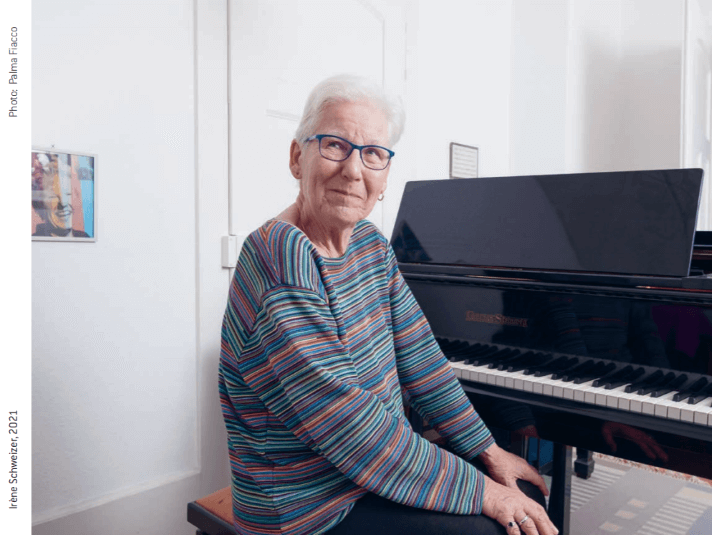 ---
Irène Schweizer, Hamid Drake – Celebration
Style
Free jazz, Free improvisation
Irène Schweizer (1941): piano
Hamid Drake (1955): drums
Celebration was digitally released on the 16th of April 2021 // Intakt Records – Intakt CD 363
The CD will be released on the 2nd of June 2021 (on the occasion of Irène Schweizer's 80th birthday)
---