Open the Gates is Irreversible Entanglements' third full-length album. It was recorded on January 5th, 2021, at Rittenhouse Soundworks in Philadelphia, and it was released on International Anthem on November 12, 2021. Irreversible Entanglements is Camae Ayewa (aka the "Moor mother") on vocals, Luke Stewart on bass, Aquiles Navarro on trumpet, Keir Neuringer on saxophone, and Tcheser Holmes on drums.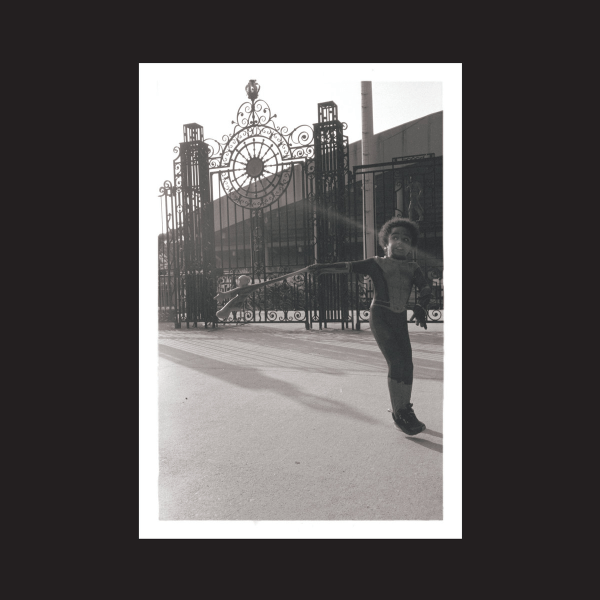 Irreversible Entanglements
Open The Gates
(International Anthem)
Open the Gates really stands out. You listen to it, and you quickly think, "Wow." You get to the second track and understand that the album is special and strong, the kind of album that will make it to the yearly selections.
Maybe you can clearly remember Irreversible Entanglements' first two albums, their self-titled debut, and Who Sent You?, since their label, International Anthem, releases so few albums but always maintains very high quality, you know you are not wasting time giving all their releases a try.
And maybe you didn't think they were as good as Open the Gates. So, you go back to those two records and play them again to pinpoint what Irreversible Entanglements is doing better or differently that made their third release nail it so much better than the previous two, but painfully, you realize that the music was already there. The energy, strength, and passion were there. The only thing that was missing was you. You needed four years to grow, to accept, and to let go. Thanks to Jaimie Branch, Irreversible Entanglements, and Angel Bat Dawid, you have now grown to fully appreciate Open the Gates. You were late, but you are here now.
Irreversible Entanglements, thank you for not giving upon us. Thank you for your music.
---
Open The Gates – Info
Tracklisting
1. Open the Gates (02:39); 2. Keys to Creation (13:41); 3. Lágrimas Del Mar (08:03); 4. Storm Came Twice (07:20); 5. Water Meditation (20:39); 6.- Six Sounds (10:30); 7. The Port Remembers (10:48)

Camae Ayewa: voice, synth; Keir Neuringer: saxophone, synth, percussion; Aquiles Navarro: trumpet, synth; Luke Stewart: double bass, bass guitar; Tcheser Holmes: drums, percussion
Open The Gates was released on November 12, 2021 // International Anthem IARC0049
---