The first album with this line-up (Vijay Iyer, Linda May Han Oh, & Tyshawn Sorey), UnEasy, is another beautiful ECM album. It was recorded in Mount Vernon, New York (Oktaven Audio Studio) in December 2019.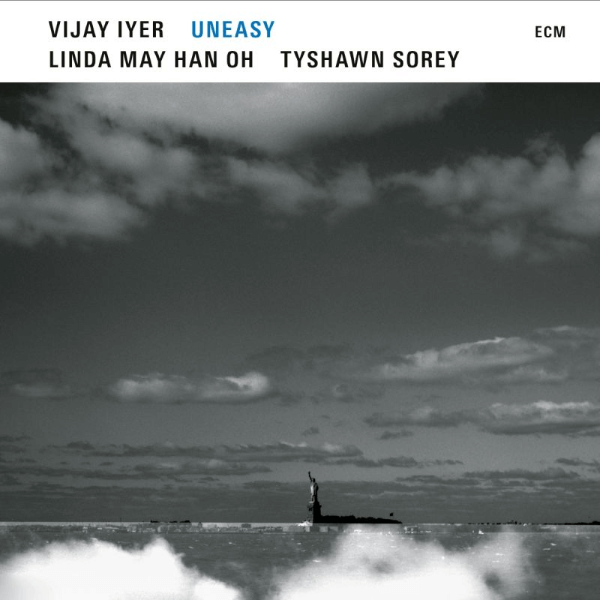 Vijay Iyer, Linda May Han Oh, Tyshawn Sorey
UnEasy
(ECM)
A new trio with new intensity.
The beautiful tension that's on all Vijay Iyer's albums remains, but this powerful trio manages to somehow bring hope when everything sounds sad—or even tragic. Is it the clarity of the performances, the amazing musicians, or the perfect harmony of the trio? Certainly, it's all this together.
"We have an energy together that is very distinct. It has a different kind of propulsion, a different impulse, and a different spectrum of colors."
— Vijay Iyer
The 10 tracks are Vijay Iyer originals, written over a span of 20 years, plus Gerri Allen's "Drummer's Song", and a radical cover of Cole Porter's "Night and Day".
To investigate this further you can read this great long interview made by Morgan Enos for Grammy.com.
---
Uneasy
Style:
Avant-garde Jazz, Contemporary Jazz
Vijay Iyer: piano
Linda May Han Oh: double bass
Tyshawn Sorey: drums
UnEasy was released on April 9, 2021 // ECM Records – 2692
---