The Complete, Legendary, Live Return Concert is the full recording of the live performance Cecil Taylor gave in 1973 after a five years hiatus, for which he reunited the Unit members, Jimmy Lyons on alto saxophone and Andrew Cyrille on percussion, plus the addition of Sirone on bass. The concert was recorded at the Town Hall, New York City on November 4, 1973, and was released on February 15, 2022, on Oblivion Records.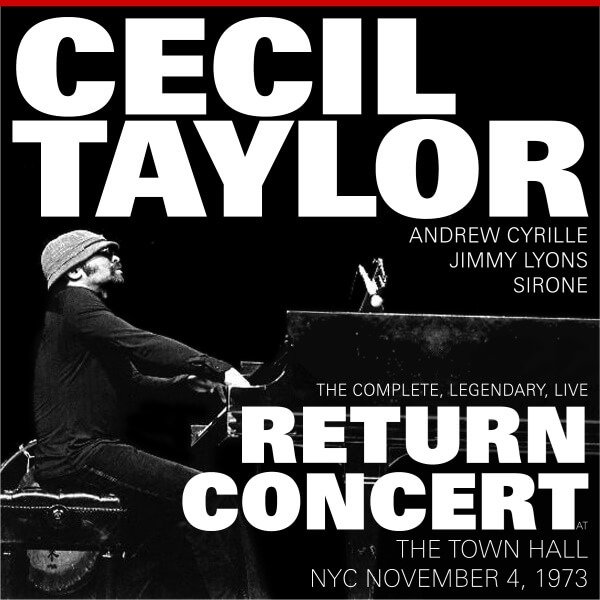 Cecil Taylor
The Complete, Legendary, Live Return Concert
(Oblivion Records)
How long can one focus on something that constantly dares attention?
The first track, "Autumn/Parade", is definitely challenging. We are talking about an 88-minute song, as free as it can get, executed by the gods of free jazz themselves.
The improvisations keep on surprising, exploring, and provoking, without a single moment of pause or structuring elements to hang onto. It is astonishing. And since it is available as a digital release on Bandcamp (hereunder), Apple Music, or Spotify, you won't even have the distraction to stand up and flip any LPs.
It can randomly lead to a few thoughts:
How can the musicians themselves manage to focus for such a length of time? How demanding and exhausting it must be, for their brain to constantly have to, at every single moment, decide on the next note and rhythm to play.
Second, is it possible to listen to the entire song without having the mind wander away at or during some points? We live in a world where we are no longer comfortable with experiences demanding our full attention for a long period of time. But there still should be an average human limit to that focus span. And in this case, I will argue that Cecil Taylor is challenging that very limit as well.
Plus, why should we have to focus on the music without a time-out?
Music is a personal experience that when listened to, should be lived as one intends to. There is no need to understand a message or to have the required knowledge to get it. If you have it, it will maybe affect the listening experience for the better, but if you don't have it, you can just as much feel the music, and as much enjoy it.
In the same logic, the enjoyment could not be reduced to the attention you gave to it. The enjoyment might be as well the space it procured for you to escape, rest, relax, mourn, resource, or whatever. Free jazz is certainly a piece of perfect music for paradoxically empty minds since it won't let enough space for thoughts to appear and distract you. Or let's say the constant total distraction produced by the music preserved you from unwanted thoughts.
---
Nevertheless, The Complete, Legendary, Live Return Concert is a must-have, for the love of Cecil Taylor, of free jazz, unparallel achievements, individuality, and of challenging concepts.
And in a way, it is certainly comparable with Molly's soliloquy in Ulysses by James Joyce. It is as extreme and demanding, as it is unique and timeless. In this case, all the thoughts of the musicians are thrown at you in a flow intentionally devoid of any structuring elements, unstoppable, frenetic, but delicious: "yes and his heart was going like mad and yes I said yes I will Yes."
The Complete, Legendary, Live Return Concert – Info
Tracklisting
1. Autumn/Parade (88:00) (quartet); 2. Spring of Two Blue-J's Part 1 (16:15) (solo); 3. Spring of Two Blue-J's Part 2 (21:58) (quartet)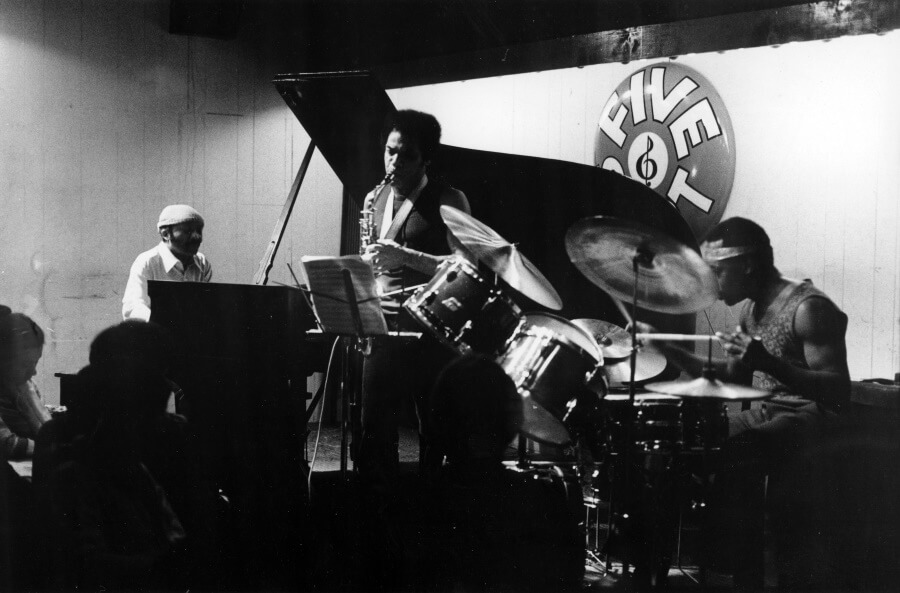 Cecil Taylor: piano; Jimmy Lyons: alto saxophone; Andrew Cyrille: percussion; Sirone: bass
The Complete, Legendary, Live Return Concert was released on February 15, 2022 // Oblivion Records OD-8
---