Sometimes the most extraordinary things occur in the most ordinary of places. If you should drive past an unassuming health centre on a quiet residential street in New Jersey – or 25 Prospect Avenue, Hackensack, to be more exact – you would be forgiven for disbelieving the site's place in jazz music legend.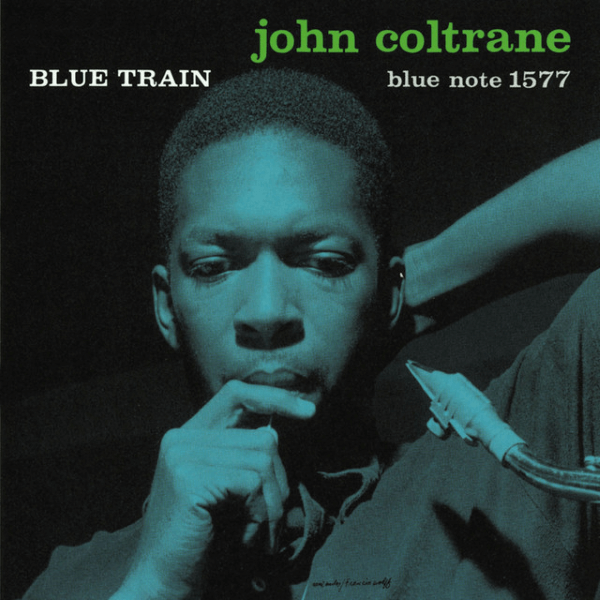 John Coltrane
Blue Train
(Blue Note Records)
It was here on 15th September 1957 that John Coltrane recorded his seminal second album, the timeless masterpiece Blue Train. This beautiful album would go on to transform Coltrane's career and be consistently voted as one of the greatest albums of all time. However, no sign of the hard bop legend remains in this little corner of New Jersey where Coltrane arrived in early autumn, battered and bruised from a career low point which saw him kicked out of Miles Davis' band due to his crippling alcohol and heroin addictions.
Visually, the site has never been more than modest. In fact, the original location of the legendary Van Gelder Studio was the living room of Rudy Van Gelder's parents' living room! His parents would often return home late from working at their women's clothing store about a half hour's drive away, to find Hank Mobley chain-smoking (as they did one day in March 1955) or having to stay away due to sessions going well into nighttime.
Blue Train was one of the last recordings here before Van Gelder moved to Englewood Cliffs and the site was swallowed up by the Hackensack University Medical Center. Yet it is important to appreciate the historic site which rescued Coltrane's career from the last chance saloon.
The period leading up to Blue Train had become desperate for Coltrane. A former musical prodigy, Coltrane had lost his way a little bit. Despite having all the hallmarks of a promising future in music, playing with musical idols Charlie Parkers and Dizzy Gillespie, things did not look good for the former sailor.
Yet Coltrane had worked incredibly hard to forge his reputation. Friends and associates recall him practising "25 hours per day", often falling asleep still with the saxophone horn in his mouth. He would obsess over his craft, constantly rehearsing and practising perfection. If he struggled to play one note, he would play and play it again until he perfected it.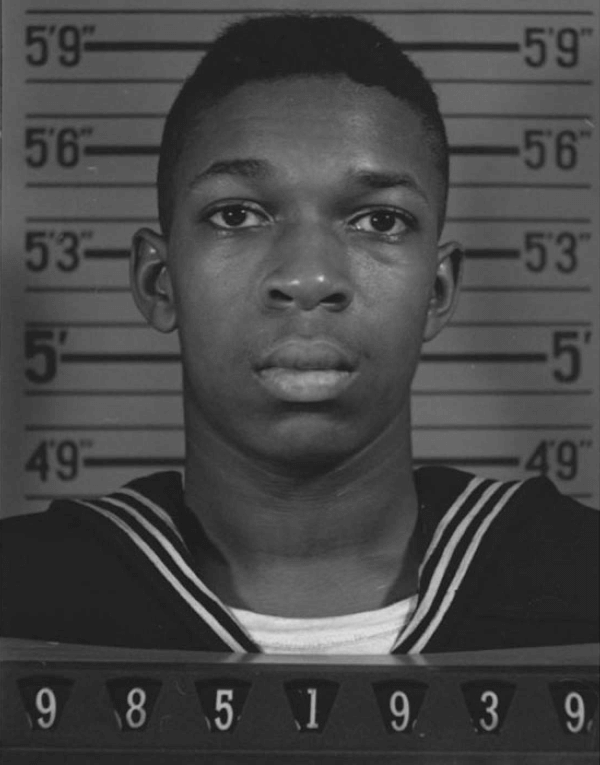 Nine years after being discharged from the US Army with The World War II Victory Medal, John Coltraine received a phone call from Miles Davis. Davis, rebuilding his career after a heroin addiction derailed his career, was forming a new quintet and wanted Coltrane onboard.
Initially, the collaboration was a successful one. Over the course of eighteen months, the foursome released four First Great Quintet albums: Cookin', Relaxin', Workin', and Steamin'. However, Coltrane's increasing reliance on alcohol and heroin soon got the better of him. Once Davis got wind of Coltrane's habit and noticed that the drugs had started to creep into his ability to play music, he kicked him out of the band.
David later recalled the struggles with Coltrane, claiming he would play music "in clothes that looked like he'd slept in them for days, all wrinkled up and dirty and shit."
Coltrane left the band in March 1957. Rather than pointing the finger at Davis and preaching denial, Coltrane set about embarking on a huge shift in his behaviour. Coltrane set about detoxing from drugs and planned to rediscover his musical mojo.
He locked himself in a room and embarked on five days of cold turkey. Once emerged, Coltrane himself said about this period, "I thought the Lord had taken the gift of music away from me. I promised the Lord if he would give me back the gift, I would become a preacher on my horn."
Around this time, Coltrane approached the offices of the legendary Blue Note record label. He requested some Sidney Bechet records from founder Alfred Lion, who was behind artists Thelonious Monk and George Lewis.
They loosely spoke about a record deal for one album, however, Francis Wolff, who handled contracts for the company, was currently away from the office. They shook hands and Coltrane left the offices with the records.
The conversation was forgotten for a while, but talk about a deal soon resurrected. Eventually, an agreement was struck and Coltrane signed a one-record deal with Blue Note.
---
Six months later, Coltrane arrived in Hackensack with his new band, rejuvenated and ready to record the album. The days before the sessions were spent locked in rehearsal rooms, a luxury afforded by the Blue Note record label, to Coltrane's delight.
These rehearsals were a fruitful period for Coltrane who, in a remarkable act of creativity, had written four out of five tracks for Blue Train. Once he and his musicians had the loose arrangements for the songs, Coltrane stepped foot into Van Gelder's Studio with his tenor saxophone and a group of similarly-determined musicians with a point to prove.
The musicians included Lee Morgan (trumpet), Curtis Fuller (trombone), Kenny Drew (piano), Paul Chambers (bass), and Philly Joe Jones (drums). Coltrane knew Chambers and Jones well, having been part of Miles Davis' band together. Morgan and Fuller were jazz prodigies, with Morgan still in his teens. Their freshness is part of what makes Blue Train so incredible. Their obvious talents throughout the album would soon see them awarded a spot in Art Blakey's Jazz Messengers.
As classic music albums go, Blue Train seemed to have all the hallmarks from the very beginning. The opening title track, an odyssey coming in just below eleven minutes, is a slow-burning blues number which perfectly sets up the rest of the album. This track in particular, along with "Moment's Notice" and "Lazy Bird" have all become standards, having been an important part of Coltrane's repertoire.
"Moment's Notice" is the most intriguing song on the record. Famously, this track debuted what critics referred to as 'Coltrane Changes'; distinctive chord progressions that would become a trademark of the Coltrane sound.
In the Blue Train sessions, Coltrane was the band leader for the very first time. He wasted no time in enjoying this opportunity and played around with traditional melodies and experimental chord sounds. With the 'Coltrane Changes', he played harmonic progression variations using substitute chords over more traditional and common jazz chord progressions.
"Lazy Bird" is a take on a jazz standard in the key of G. "Locomotion" builds on a very traditional blues tune but twists it into a tune like no other progressive jazz musicians were producing. In another highlight, "I'm Old Fashioned" (the only track Coltrane did not write) is a gorgeous ballad you may have definitely heard before.
A major characteristic of the album is Coltrane's ability to stay away from the main beat and play either on top of it or weave his saxophone around it. This showed a musical maturity that surprised a lot of Coltrane's critics and jazz cohorts.
Not only would this sound create a beautiful sound, which makes the record sound timeless, but it was also completely unique at the time.
---
The album's 42 minutes and four seconds take the listener on an amazing journey from the first note to the last. From soft blues to stabbing saxophone sounds, even-toned trombones and triple horn, soft romantic ballads and fast frantic bop, Blue Train has it all and became a defining sound for Coltrane and his brilliant career.
Once the album was released in January 1958, it was clear that Coltrane had swiftly done on his second album what many jazz musicians spend years trying to achieve. He had defined his own style and progressed the traditional sound of jazz and hard bop. Its completely unique sound means that Coltrane and his band had nailed a classic album which would be remembered for years to come.
Even the album cover is iconic, Coltrane locked in a hard gaze at something unseen. His left hand is reaching around his neck, with his right placed against his lips as though absent-minded and lost in thought. The body language indicates a tense moment but there is a very relaxed air to the photograph, a genius musician carried away by his thoughts in between takes.
The album has since been certified Platinum in Italy and Gold in Canada, the UK and the US (where it generated sales of 500,000). The album regularly scores high on most 'best ever jazz record' lists and is generally considered Coltrane's best.
Discover next: John Coltrane – A Love Supreme
---
Blue Train
Tracklisting
Blue Train – 10:43
Moment's Notice – 9:10
Locomotion – 7:14
I'm Old Fashioned – 7:58
Lazy Bird – 7:00
Personnel
John Coltrane: tenor saxophone; Lee Morgan: trumpet; Curtis Fuller: trombone; Kenny Drew: piano; Paul Chambers: bass; Philly Joe Jones: drums
Discover next: Best of John Coltrane Albums
Blue Train was released in January 1958 // Blue Note Records BLP 1577
---